Large Groups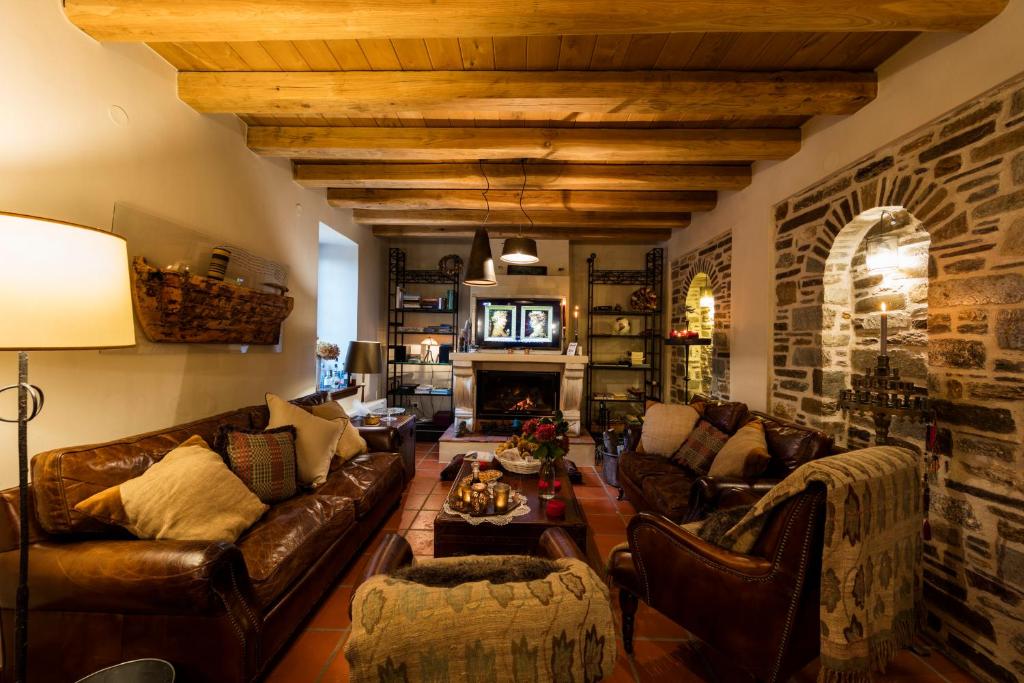 Big Groups
Kalderimi Country House
Imagine leaving your first home on vacations and visit a mythical mountain where anything can happen.
Then find yourself and your family relaxing in a fully equipped mansion. This is why our visitors turn their visit into an experience. Because they can explore one of the most thrilling destinations while enjoying all the pleasures their imaginary second home would have had.
Our guesthouse offers all-inclusive accommodation.
Standing among a world of natural wonders,we offer five excellent rooms (four of which on the second floor) with an elegant living room, featuring breathtaking balconies of excepional viewing spots, All house appliances, (refrigerator, TV/VCRs etc), along with everything else you need to feel like home, making it ideal for families.
Our Group package is offered on big families or large groups of friends from ten tto twelve people.
Dense forests, bays and open areas, nobility and rich aromas and cobbled streets. Every trip to Pelion is always a new revelation.
see our roums here: ACCOMODATION
see our common spaces FACILITIES